Softball Canada Announces 2023 Award Recipients
---
---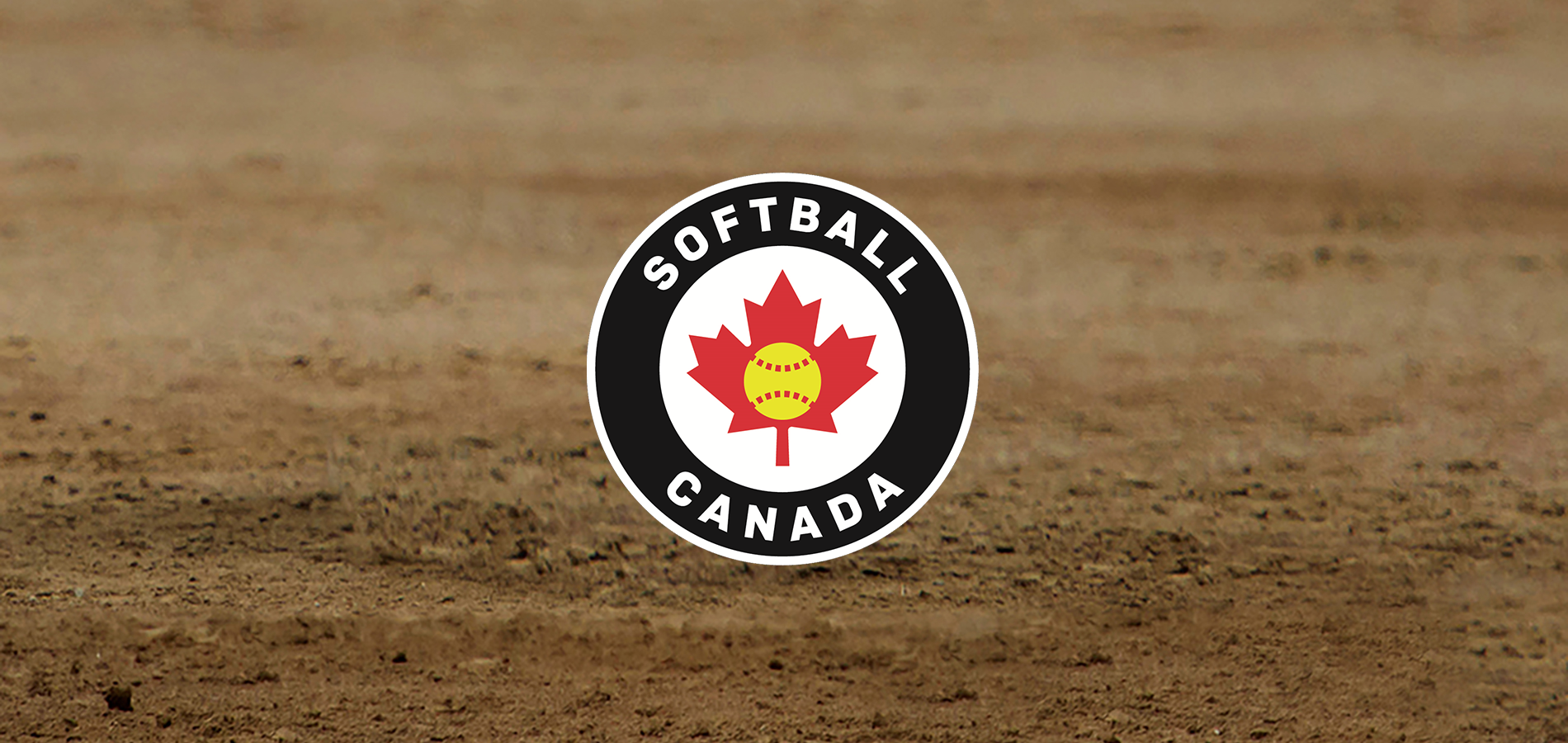 ---
Softball Canada Announces
2023 Award Recipients
Niagara Falls, Ont. - Softball Canada is pleased to announce its 2023 award recipients the Home Run Sports Coach, Umpires and Athletes of the Year awards, the Rose Hodgson Volunteer of the Year Award, the Ethel Boyce Achievement Award and the Claude Deschamps Memorial Fund.

The Home Run Sports Coach of the Year has been awarded to Scott Aquanno of Whitby, Ont. Aquanno has been coaching for many years, most recently as the Head Coach with the Whitby Eagles U17 Tier 1 for the 2023 U17 Girl's Canadian Fast Pitch Championship, where the team finished the tournament ranked fourth in the country. He has demonstrated a superb ability to improve competitive performance in his athletes within the Whitby Eagles organization. Aquanno has led his Whitby Eagles 06 Elite team to a 6-2 record at the 2023 Canadian Championship, outscoring their opponents 53-12, with three players named to the tournament All-Star Team.

Kearney O'Keefe of St. Johns, N.L. has been selected as the Home Run Sports Fast Pitch Umpire of the Year. Kearney's efforts have led to the growth of Softball Newfoundland's umpire program. Her dedication to umpire education and development has resulted in the association sending three umpires to minor Canadian Championships in the summer of 2023—a significant accomplishment. On the field, Kearney's numerous achievements, including being named the 2023 Sport N.L. Official of the Year and becoming the first Female Umpire in Chief in Softball N.L.'s history, showcase her dedication and commitment to the sport.

This year's recipient of the Home Run Sports Slo-Pitch Umpire of the Year is Mark Gough of Edmonton, Alta. With 37 years of experience, he epitomizes professionalism, fairness, and respect in every aspect of the game. Mark's passion for softball knows no bounds, as he willingly officiates games across various age groups and divisions, from recreational to competitive, minor to adult, always giving his utmost effort. He approaches each game with a focus on the best interests of the sport, ensuring a fair and unbiased experience for all involved.

The Rose Hodgson Volunteer of the Year award has been awarded to Debbie Malisani of Mississauga, Ont. Malisani has been volunteering for the game of softball for over 35 years. She began volunteering in her local community, and has been dedicating her time, efforts, and experience to bettering the sport in Ontario since then. Debbie currently sits as the President of the Provincial Women's Softball Association of Ontario (PWSA), the Finance Chair for Softball Ontario, and sits on the Eastern Canadian committee.

Softball Canada and its partner Home Run Sports established the Athlete of the Year awards in 2019 to recognize the top Canadian Fast Pitch and Slo-Pitch athletes at the national and international level.

Janet Leung of Mississauga, Ont. is this year's recipient of the Women's Fast Pitch Athlete of the Year. Leung was a force to be reckoned with on the Canadian Women's National Team, establishing herself as one of the world's top shortstops. She was excellent in 2023, serving as one of Team Canada's top offensive and defensive players. Janet was named the best shortstop at the 2023 Canada Cup in Surrey, B.C., where she helped Canada to a third-place finish. She finished the tournament with 28 at bats, 12 hits, one homerun, seven runs, three RBIs, and a 0.429 batting average. At the 2023 WBSC World Cup Group Stage in Italy, Janet's performance was a key factor in punching Canada's ticket to the WBSC World Cup Finals next year in Italy. In six games, she had 17 at bats, seven hits, 1 homerun, three RBIs and a .412 batting average.

Ty Sebastian of Brussels, Ont., is this year's recipient of the Men's Fast Pitch Athlete of the Year. Sebastian had a great year both internationally and nationally. His season began as a new member of Canada's Men's National Team that won the silver medal at the 2022 WBSC Men's Softball World Cup in New Zealand. Ty had two hits including a homerun and three RBIs filling in at second base late in the tournament, and he made his first appearance in the circle for Team Canada by retiring 12 of 15 batters in a five-inning shutout against South Africa. At the 2023 Men's Canadian Championship, he helped power his 8-0 Toronto Batmen to a Canadian title, pitching a 15-inning shutout in one of the longest finals in tournament history and was named Most Valuable Player of the Preliminary Round and Top Player of the Championship Round for his stellar performance both at the plate and in the pitching circle.
This year's recipient of the Women's Slo-Pitch Athlete of the Year is Sarah Berry of Acton, Ont. Berry dominated this season for both the Home Run Sports Ladybirds and the Women's Slo-Pitch National Team. During the 2023 Border Battle, Sarah made a significant impact, accumulating a total of 20 at-bats with an impressive batting average of .650. She emerged as a formidable force at the plate, boasting a slugging percentage of .750 with 9 RBIs.

This year's recipient of the Men's Slo-Pitch Athlete of the Year is Ren Visser of Squamish, B.C. Visser put up big numbers at the 2023 Men's Canadian Slo-Pitch Championship, registering 39 hits, including 18 homeruns and 62 runs batted in in 14 games to help lead his SIS Busdrivers to a fourth-place finish, earning him the tournament MVP. He continued to show his skill at the Border Battle for Team Canada, putting up two hits, one homerun and two runs batted in through five games in Cleveland, Ohio.

This year's recipients of the Claude Deschamps Memorial Fund are Kelsey Forrest of Manitoba and Tyler Franklin of Ontario.

Forrest recently began her first year of a Nursing degree at the University of Manitoba, with an intent to continue her studies at Lake Region State College to play NJCAA Division II softball. She played in Manitoba's provincial U19A league with Bonivital, winning a provincial title in 2022. Outside of playing softball, she enjoys umpiring locally and also plays hockey.

Franklin is in his second year of a double degree in Business Administration and Financial Math at Wilfrid Laurier. He was a member of the Napanee Express that won gold at the U20 Men's Canadian Championship, and previously won Canadian titles with the Express in 2017 and 2019. In addition to playing softball, he also volunteers as a local softball and hockey coach.

The Ethel Boyce Memorial Award will be awarded to Kelsey Kurek of St. Paul, Alta., and Adrian Green of Carbonear, N.L.

Kurek is in her fifth year in concurrent studies in Kinesiology and Education at the University of Calgary. She has played on the Dinos Softball Team for five years, medaling at the national level twice. She is also new to the coaching side of softball, having coached for the past two years.

Green is currently in his second year at Memorial University, completing a Bachelor of Human Kinetics and Recreation (Co-Op) undergraduate degree. After completing his degree, he plans to pursue a master's degree in Physiotherapy. Adrian was a member of the U18 Men's National Team, where he won a bronze medal at the 2023 Pan American Championships in Columbia. He previously received an All-Star Catcher award at the U20 Men's Canadian Championship this past summer.

Softball Canada will hold its annual Hall of Fame Banquet on Saturday, November 11 at 7:00pm EST and the Induction Ceremony will be streamed on Sports Engine Play.

Congratulations to all of this year's award recipients!